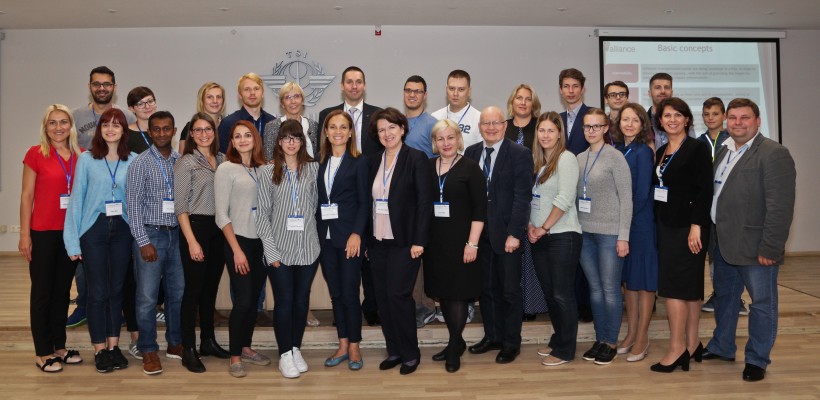 TTLog participation in the 2nd ALLIANCE Summer School in Riga, Latvia
The 2nd ALLIANCE Summer school entitled: "Sustainable Transport Interchanges Program (STIP) – Part II: Public Transport Systems: from research to decision making", was realized in Riga, Latvia, from 1st to 7th July 2018.  The Traffic, Transportation and Logistics Laboratory (TTLog) of University of Thessaly (UTH) was co-organizer of the School along with Transport and Telecommunication Institute (TTI) and Fraunhofer Institute for Factory Operation and Automation (IFF). The school was attended by 27 postgraduate and PhD students, postdoctoral researchers and academic staff from the three countries of the ALLIANCE consortium.
TTLog laboratory was represented by its director Assoc. Prof. Eftihia Nathanail and Dr. Giannis Adamos who lectured in total seven courses. The Summer School was attended by three UTH master students Mrs. Theonymfi Xydianou, Mrs. Kleio Milia and Mr. Konstantinos Bogkas.
For more information about the 2nd ALLIANCE Summer School please click here to see the agenda.