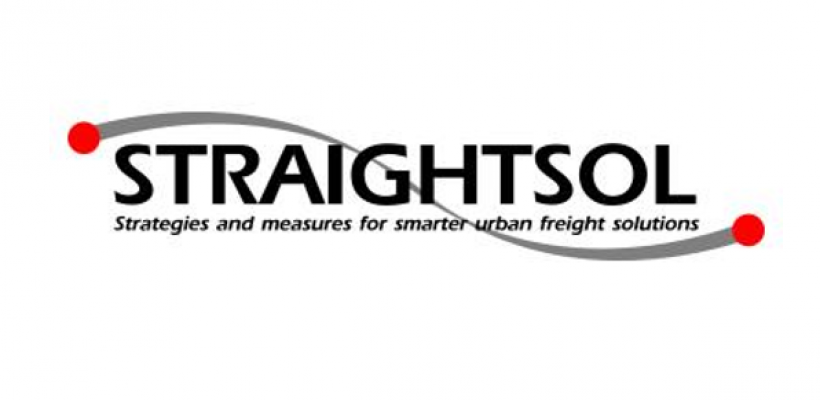 STRAIGHTSOL project
---
| | |
| --- | --- |
| Funded by: | 7th Framework Programme, European Commission |
| Duration: | 36 months (2011-2014) |
| Project's Budget: | 4.106.731,80 € |
| Project website: | http://www.straightsol.eu/ |
---
STRAIGHTSOL – Strategies and measures for smarter urban freight solutions, a research project, focusing on Urban-interurban shipments, co-funded by the European Commission under the Seventh Framework Cooperation Work Programme Sustainable Surface Transport.
The objectives of STRAIGHTSOL are threefold:
Develop a new impact assessment framework for measures applied to urban-interurban freight transport interfaces.
Support a set of innovative field demonstrations showcasing improved urban-interurban freight operations in Europe.
Apply the impact assessment framework to the live demonstrations and develop specific recommendations for future freight policies and measures.
The demonstrations represent cutting edge initiatives from leading stakeholders like DHL Supply Chain, Kuehne Nagel and TNT, and cover Brussels, Barcelona, Thessaloniki, Utrecht, Lisbon, Oslo and the south of England. STRAIGHTSOL will contribute to the Commission's research agenda through: 1) an implementation of sustainable urban-interurban freight transport solutions, 2) widely disseminating the experiences and effects from the demonstrations amongst the logistics community, 3) demonstrating the added value of the evaluation tool framework for assessing last mile distribution and urban-interurban freight activities. The STRAIGHTSOL demonstrations and deliverables will give policy makers and transport industry players input for future measures in the field of last mile distribution and urban-interurban freight transport interfaces at the European, country, region, city and local levels.
For more information, please visit the project's official website: