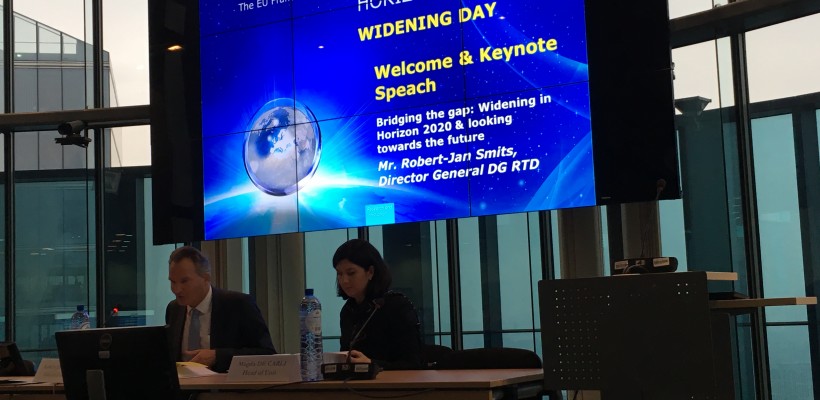 TTLog participation in "The WIDENING CONFERENCE"
Traffic, Transportation and Logistics Laboratory of the University of Thessaly (TTLog) as a member of the ALLIANCE consortium, participated in the FIRST WIDENING DAY" which took place in Brussels, Belgium on November, 2017, during The WIDENING CONFERENCE: Towards the Creation of a Widening Community. TTLog was represented by its director Assoc. Prof. Eftihia Nathanail.
Scope of this event was to bring together all coordinators of the three widening actions ERA CHAIRS (FP7 and Horizon 2020), TWINNING and TEAMING (phase 2) and to create a WIDENING COMMUNITY, in order to exchange best practices, experiences and create new links for future synergies. After the welcome and introductory session, participants were separated into three groups based on the actions their project belongs to, while in the afternoon all projects' representatives came together for a widely communication on the achievements.