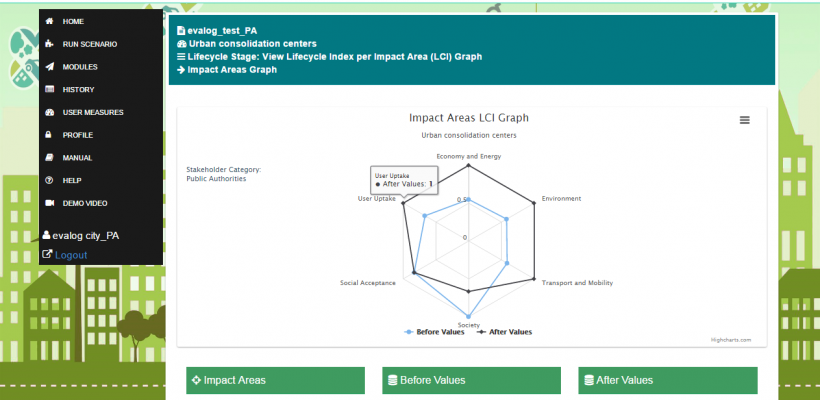 NOVELOG: Webinars for the Evaluation Tool
On 8 and 16 November 2016, the UTh Team, as the developer of the NOVELOG Evaluation Tool, organized two Webinars entitled: "NOVELOG Evaluation Tool: A walkthrough". The scope of the two webinars was to introduce the Evaluation Tool to the stakeholders of the 12 pilot and case-study cities participating in NOVELOG. Analytically, the scope was to:
present the Evaluation Tool's main menu options
run a whole scenario (step by step)
explain the required input and expected output data
answer questions, raised from cities' side.
The first webinar's recording video is available here: http://evalog.civ.uth.gr/DemoVideo.aspx
Should you have any questions about the webinars, please do not hesitate to contact us. For more information about the Evaluation Tool please refer to the Manual.