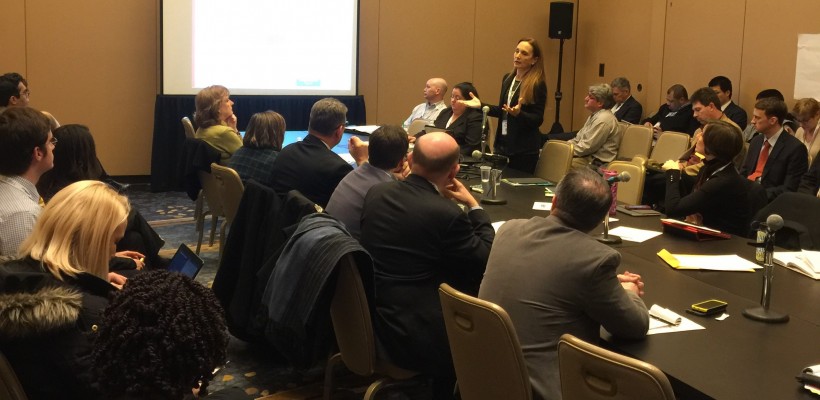 TTLog presence at TRB2017
TTLog Director, Associate Professor Eftihia Nathanail and Dr. Giannis Adamos participated in the Transportation Research Board (TRB) 96th Annual Meeting, which was held in Washington D.C. in January 8-12, 2017.
The research team of TTLog presented 2 scientific papers:
Giannis Adamos & Eftihia Nathanail, 2017. "Training professional drivers towards complying with safety standards: a naturalistic study".
Lambros Mitropoulos, Giannis Adamos, Eftihia Nathanail, Irina Yatskiv (Jackiva) & Igor Kabashkin, 2017. "Developing an educational program for transportation across regions: the case for intermodal connections for Latvia and the region".